About CGS Insurance Brokers
CGS Insurance Brokers is a small, exclusive financial services brokerage located in East London, South Africa.
We provide a superior level of service to clients and strive to maintain a standard that is unmatched in the industry. All systems and processes employed in the practice comply fully with the Financial Advisers and Intermediary Services Act.
We are a highly trained, dedicated team that encourages and practices total openness and transparency in all our dealings whether it is with each other, our clients, or our product providers.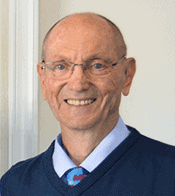 Desmond matriculated from Dale College in 1966. Here are the details of his relevant experience:
Life agent for Old Mutual from March 1977 to January 1979. I successfully completed three in-house courses and qualified as a member of the 51 Club on 3 June 1978.
Life Broker Consultant for Legal & General from January 1982 to February 1985. I successfully completed four in-house training courses.
Employee Benefits Consultant for Legal & General Volkskas from March 1985 to November 1988. I successfully completed three in-house training courses.
Employee Benefits Broker and office manager in East London for First Bowring & Associates from December 1988 to November 1996. I successfully completed two in-house training courses. I was the secretary to four privately administered pension funds and Principal Officer to six privately administered pension funds.
Independent broker from January 1997 to date.
Financial services include death and disability planning; retirement planning; investment planning; healthcare and estate planning.
I have successfully written and passed all the required RE1 and RE5 (Registered Financial Planners) exams.
I am registered with and am a member of Masthead Financial Advisers Association.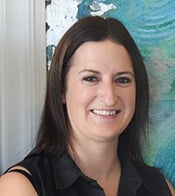 Financial Advisor • Key Individual
Alicia matriculated from Stirling High School with a matric exemption, after which she did some studying and odd jobs in Port Elizabeth. Alicia then travelled to the UK for two and a half years where she worked and travelled.
When Alicia returned to East London in 2006, she applied to become an assistance at CGS Insurance Brokers and started her introduction into the financial planning industry.
Alicia has been with the company since October 2006 and has studied through FPI Registered Financial Planner (NQF5), which is a certificate in wealth management. She also completed her National Certificate in Financial Planning (NQF6) through Milpark Business School. Recently the Financial Services Board released compulsory exams called regulatory exams that every person involved in the financial industry must write.  Alicia wrote the RE5 examination for representatives in March 2012 and passed. She wrote and passed the RE1 exam for Key Individuals. She will also be completing the highest qualification for financial planners called the CFP.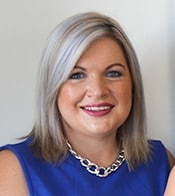 Elanda (Landie) matriculated from Grens High School in 2005.  She then did a 2 year stint of travelling and working in the UK where she gained experience in property management, customer services and marketing.  Upon returning to South Africa Landie worked at a company where she specialized in marketing accommodation online.
Landie started working at CGS Insurance Brokers on 1 October 2008 in an administrative position with the ultimate goal of studying to become a qualified financial advisor. She gained extensive knowledge of the background work in the financial services industry and wrote and passed her first Wealth Management examination in 2012.  Landie is now a registered Financial planner with enough credits to satisfy the Financial Services Board of  her qualifications.  She is also accredited with the Council of Medical Schemes and is licensed to market and sell medical aids.  The Financial Services Board has made it compulsory for all financial planners in the industry to write Regulatory examinations and Landie wrote and passed the RE5 examination in April 2012. She am currently studying towards a National Certificate in Financial Planning (AFP – associated Financial Planner).  This consists of 6 modules and she will complete the course by the end of 2014.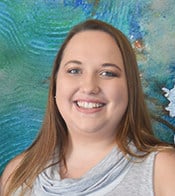 Ready to take your finances to the next level?
Talk to one of our amazing team members to discuss which products would work best for your needs and get tailor-made advice perfect for you!